Welcome to the North Central Illinois Pekingese Club's web page.
NCIPC is in no way affiliated with the links shown at the top and bottom of the pages on this website, and we have no control over the links or their content. They are put there by Tripod.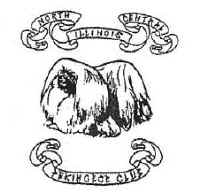 If anyone from Sioux Falls, SD knows Expression Web, I could sure use a tutor. Email the webmistress.
Web Mistress Email